Year 2
Welcome to our super Primary 2 class! Our teacher is called Mrs O'Hagan. We also have the best classroom assistants in the world! Their names are Mrs McNought and Miss Bonella. They help us with our learning every day too. In our class we all work hard and do our best. We are all friends, play together and try very hard to remember all the 'Golden' rules.
We love working hard in class and learning, we also love going outside to spend time with our friends! We like doing our hard work and reading our story books at school and we really love it when Mrs O'Hagan takes us outside to do our work.
Mrs O'Hagan always tells us that she loves when the boys and girls do their homework. We do literacy, numeracy, key words and spellings for our homework. It helps us to learn all the important things that we need to help us in school.
On Fridays, we have our awards in Primary 2. Mrs O'Hagan chooses three children each week that she thinks did a really good job or tried very hard at something!
Latest Photographs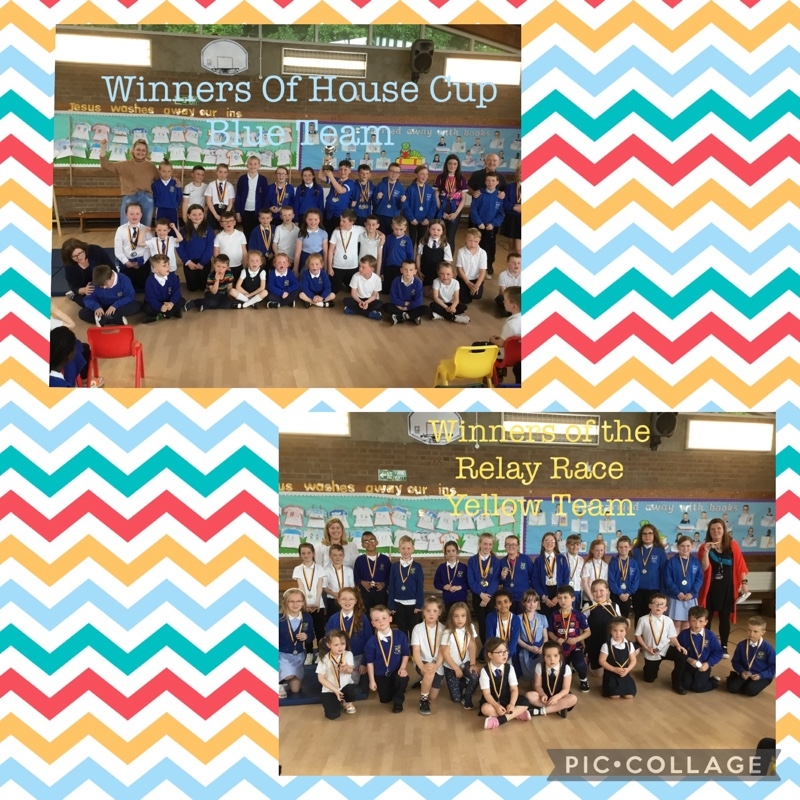 Class Photograph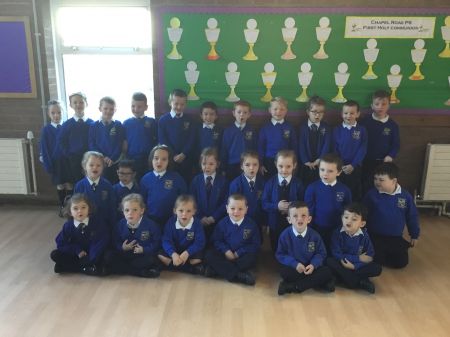 &nsbp;